Signal was founded as a result of an ever-growing need for transparency in the healthcare space. 
It is apparent that without transparency there can be no meaningful consumerism and yet, we ask patients to be responsible and informed consumers of health care while never being able to give them data on cost or quality beforehand.
Employers continue to accept rising health plan costs at each renewal with the belief that there's no other option. We aim to crack open Pandora's box and show employers where their money is being wasted and abused.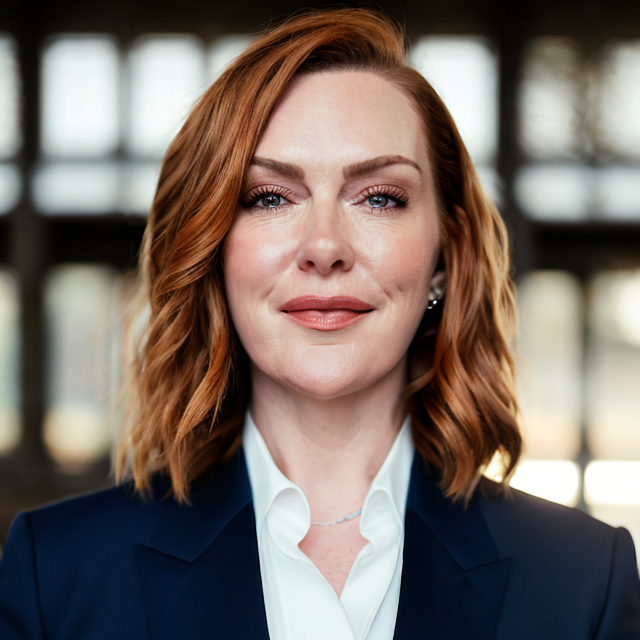 With nearly 20 years in the insurance industry, Emma Fox is best known as a founding partner of the renowned boutique benefits agency, E Powered Benefits – an organization committed to the architecture of only open-access, value-based health plans.  In her time as the C.O.O. at E Powered Benefits, Emma realized the need for all employers of all sizes to get on a level playing field and thus, Signal Health Consulting was formed in partnership with E Powered Benefits to serve all employers who purchase health insurance.
Emma's fierce love of data and statistics has been highly utilized to execute unique savings strategies for employer groups across the country.  Using hands-on analysis and innovative benefit plan designs tailored to workforce culture and tolerance for change, Emma has been able to bring startling clarity to her clients' biggest culprit of financial waste – the healthcare budget.
Emma loans her expertise to a variety of industry organizations and is responsible for creating the first Certified Health Value Advisor Course; a robust curriculum aimed at training consultants to start managing healthcare costs rather than band-aiding rising insurance premiums.  Her course is credentialed by industry data giant, The Validation Institute.
In addition, Emma is the co-creator and founder of the YOU Powered Symposium; a conference for all benefits innovators and trailblazers to collaborate, strategize, and come together to finally fix the US healthcare system.
Emma has been featured in a multitude of stage productions and publications, including earning the title of EBN's Top Women in Benefits Advising in 2020.  She's been featured in USA Today, People Magazine, US Weekly, BenefitsPro, America's Benefits Specialist, and can be found in a number of industry podcasts.  Emma has spoken for the National Association of Health Underwriters (NAHU), BenefitsPro, SIIA, Health Rosetta, The Validation Institute, Ascend Agency Leadership Conferences, and many other notable organizations.
Emma is passionate about DEI, leadership and mentoring.  During her time as the national chair of the Leadership Development committee for NAHU, she and her team developed and launched the NAHU Leadership Academy, along with the first Leadership Mentor Program for new and evolving leaders in insurance.
In her free time, Emma enjoys cooking, weight lifting, and traveling with her husband and their combined four children.
The Health Plan Diagnostics Assessment Engine
Signal Health Consulting has partnered with data and tech giant, ALICORN, to develop a proprietary and groundbreaking data analytics assessment tool that can produce a three-step diagnostic report in just a few quick clicks.
All you need to provide is your data.
Using expertly built predictive analytics along with an intensive scan of your current plan assets and data, the Birdie Health Plan Diagnostic platform can uncover every ounce of misuse, waste, and future opportunity.